Why Christmas when you can road-trip?
Updated: Jan 17, 2020
This holiday season felt a bit like what Luther and Nora set out to do in Christmas with the Kranks, except Jason and I actually went through with it. This year there were no gifts, no turkey dinner, no holiday cards - not even a Christmas movie!
Rather than spend a quiet Christmas together in our new apartment in Germany we opted for a road-trip to London - essentially skipping Christmas.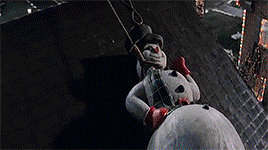 We hopped in the car with Jason's classmate Sam, who was travelling home to spend the holidays with family in England. We travelled from Germany to London with stops in Reims, France; Brugge, Belgium; Cambridge and Nottingham, England, ending our road-trip with a few days in London.
Highlights:
Travelling in a right-hand drive car on the wrong side of the road

Visiting a champagne house in France

Seeing a show at the National Theatre in London
Low points:
Jason getting food poisoning from the café smoked salmon in France

The dude who came back to the hostel room during the night and left the light on when he left... whyyyy?
Day 1 - Freiburg to Reims
We started our adventure just as the sun was rising above Freiburg and set out in Sam's right-hand drive car, hooking on to the autobahn cruising at a cool speed of 170 km/h. As we crossed the border into France we drove through a picturesque little town called Sainte-Marie-aux-Mines, all dressed for the holidays. The town was something out of a story book with its charming hand-painted signs hanging on beautiful old buildings, nestled in a lush, green valley surrounded by tall trees. As we drove the winding roads higher and higher into the hills I was reminded of home, of trips along the breathtaking Cabot Trail with roads carved into the hillside.
Arriving in Reims, we were quickly reminded that we now found ourselves in the Champagne region of France. We agreed that it would be a travesty to spend an evening in the Champagne region without at least a glass of champagne so off we went in search of a champagne house.
We walked through the town admiring the impressive buildings and stopped at the Porte de Mars during our search for bubbly. The Porte de Mars, with its three arches and incredibly sculpted detail, was built by the Romans in the 3rd Century AD.
Porte de Mars in Reims, France.
We continued along to the G.H. Mumm Champagne House where we toured their cellars beneath the city. I learned so much about champagne and the Champagne region during this tour. What stood out to me in particular was that during the two-week harvest period the Champagne region welcomes an influx of roughly 100,000 workers from across Europe - that's a lot of people for a relatively small region! At G.H. Mumm, all grapes are hand-picked and pressed into juices before being transported back to their facility, thus ensuring the juices from separate regions are not mixed. We capped of the tour with a glass of delicious Mumm Cordon Rouge.
G.H. Mumm Champagne House in Reims, France.
After our glass of bubbly we wandered Reims in search of an authentic French meal, settling on a peculiar café/brasserie with a French name. This restaurant completely captivated my interest with its curious statues, paintings and light fixtures, as if the place had been furnished by purchasing the contents of a thrift store - not unlike my own home...
Keeping with the intrigue of the café, the meals did not disappoint with their bizzare appearance. Sam ordered the terrine which was really just a jar of pâté served with a bowl of tiny pickles. My Reims ham with roasted potatoes and salad turned out to be canned ham, roasted potatoes (they met expectations!) and iceberg lettuce complete with a chunk of tomato and tiny pickles. Jason ordered the smoked salmon and roasted potatoes which turned out to be, well, food poisoning... I'll spare you the details.
I regret not taking more photos of this place!
Day 2 - Reims to Brugge
With another early start we grabbed a couple of croissants from a nearby bakery and set out towards Brugge, Belgium. With a quick pitstop before leaving France to pick up some cheap champagne, we arrived in Brugge early in the afternoon and checked into the Europa hostel. We wasted no time heading into town along the canal. The architecture in Brugge was simply astonishing, with so many historic buildings still intact and well preserved. The town centre is actually a protected UNESCO World Heritage Centre which means that people will be able to enjoy the unique history of this town for years to come.
The city centre is surrounded by canals, with streams flowing freely throughout the town.
As we wandered the streets, Sam was on the lookout for a small chocolate shop he had been to on a previous visit. When we found the shop we were certainly not disappointed. These chocolates were by far the best I have ever tasted with creamy melt-in-your-mouth chocolate, roasted nuts and thick homemade caramel - I was truly in heaven.
Jason patiently waiting for me to finish taking photos so we could devour the chocolates.
Next we found ourselves at Café Vlissinghe, the oldest pub in Brugge founded in 1515. We were led out of the main pub, through their courtyard and into a quiet room framed by beautiful stained glass windows. We pulled up some chairs and settled in for some local pints and swapped stories of family Christmas traditions.
Sam and his lovely holiday jumper at the oldest pub in Brugge, Belgium.
We ended the night abruptly when Jason started to feel unwell, see food poisoning above..
Day 3 - Brugge to Nottingham with a stop in Cambridge
We woke before the sun and started for the ferry that would take us from Dunkirk, France to Dover, England. Jason looked a little worse for wear after the two-hour ferry ride, but coming into port surrounded by white chalk cliffs certainly lifted his spirits! It was our first time visiting the UK and for the first 20 minutes we simply marvelled at driving on the left side of the road, going through roundabouts the "wrong" way.
Beautiful white chalk cliffs as we ferried into Dover, England.
We skirted around London on our way to Nottingham and took the opportunity to stop and explore the town of Cambridge. We wandered the streets admiring the intricate stonework and the impressive schools, Cambridge University and King's College among them. Sam treated us to our very first 'proper' Chelsea Bun, which looks similar to a cinnamon roll but with a rich taste of butter and brown sugar and raisins throughout the bun.
Sam introducing me to the heavenly treat that is a Chelsea bun ft. St. Cathrine's College, University of Cambridge.
We hopped back in the car and made for Nottingham. We arrived in the late evening and after a quick check-in, we hurried to a nearby pub to sample some traditional cask ales.
Day 4 - Nottingham to London
We started our day with a full English breakfast complete with thick bacon, sausage, fried egg, hash brown, baked beans and stewed tomatoes - YUM.
Not pictured: me drooling.
We explored Nottingham, visiting the Robin Hood statue and Nottingham Castle which was sadly under renovations. We continued down the hill and stopped at Ye Olde Trip to Jerusalem, England's oldest standing inn built in 1189. The pub is built into the side of the cliffs with the castle resting high above and is said to have a haunted room - luckily we cannot verify this!
Ye Olde Trip to Jerusalem in Nottingham, England.
We hopped aboard the bus and enjoyed the three-hour drive to London after the full morning of exploring. We arrived in London early in the evening, checked into our hostel and set off again. Walking along the Thames we visited the Westminster Abbey, St. Margaret's Church, Big Ben and Parliament Square. We were eager to see Big Ben, the quintessential London figure, only to realize it was covered in scaffolding for renovations since 2017 - oh well!
Day 5 - London
Christmas Eve in London, and what a wonderful thing! It's hard to find the words to describe London. Impressive, breathtaking and imposing come to mind for me. It's as if every corner we turned held an even more dramatic building than the last. Our first full day in London and I think we hardly spoke to one another simply because were were in such awe of what we were seeing.
All the streets were beautifully decorated with lights hung high overhead and framed by the most spectacular, old buildings. We bravely (or stupidly?) ventured to Regent Street, London's major shopping street, to watch the swarm of holiday shoppers picking up their last-minute gifts as shops began to close their doors. I am confident that Jason and I could now contend with the best in olympic-level crowd weaving.
It's hard to tell from this photo, but people were lined up for blocks waiting to enter the Westminster Abbey for Christmas Eve mass.
Throughout the day we walked to Buckingham Palace where I tried to imagine I was in an episode of The Crown, but alas the tourists snapping selfies made this quite difficult. We stayed long enough to admire the building, but took off in the direction of the theatres to see a matinee at the National Theatre.
If you can't beat em, join em.
Earlier in the day we purchased cheap tickets, in separate parts of the theatre to a showing of Ghost Stories. When we arrived at the theatre we were pleasantly surprised to see they had changed our seats, moving us closer to the stage and seating us together. Luckily they did seat us next to one another because the show was so scary that I grabbed Jason's arm several times throughout, and I fear a stranger may not have been so forgiving. The story followed a parapsychologist and his interviews with people who had experienced paranormal activities. They swore us to secrecy so that's all I will say, but if you get the chance to see this show you will not be disappointed.
Yes, I did change my coat for this...
After the show, we crossed the Thames on route to our next hostel, the Walrus Club, with a stop for some fish and chips. We spent Christmas Eve in the hostel pub, drinking pints of local beer next to the Christmas tree.
Can you tell how tired we were?
Day 6 - London
We spent Christmas Day in London walking along the Thames to the Tower Bridge and the Tower of London. Even on Christmas Day there were plenty of people out and about, but the streets were relatively quiet compared to their usual pace. We spent the day aimlessly wandering around, snapping pictures of churches and old buildings until our feet felt like they would fall off. We called it an early night and headed back to the hostel early in the evening for Christmas PB&J sandwiches and Netflix.
Day 7 - London to Basel to Freiburg
We took an early flight out of Gatwick and landed at the closest airport to Freiburg, in Basel, Switzerland. We booked a late bus back to Freiburg and took advantage of the day to explore the Swiss town.
After a long week of exploring and hostel stays we were glad to arrive home to our own bed!